DENNIS SMITH JR. x THE TWO SIX PROJECT
The Two-Six Project serves as an official community partner of Dennis Smith Jr and the Smithway community. Smithway is a community organization created by Dennis and his inner circle to promote positivity through intentional programming in his hometown of Fayetteville, North Carolina. Through this partnership, we have provided opportunities for free camps and educational experiences for over 200 local youth from underrepresented backgrounds. 
The Two-Six Project is proud to assist in organizing the second annual Smithway Youth Camp & Invitational. After the success of last events, we are elated to provide a safe outlet for families to come out and enjoy quality community events. Dennis has always put Fayetteville at the forefront of his mission and enjoys giving back to his hometown.
For questions, comments, or potential community partnerships email Marc Somar (marc@twosixproject.com).

Dennis Smith Jr. and The Two-Six Project partnered with Cumberland County Schools to launch "Readers for Leaders".

"Readers for Leaders" aims to inspire elementary aged students to embrace reading, set goals, and to be respectful. This program will launch in classrooms at Howard Hall and Lucile Saunders Elementary schools.
CHARLOTTE HORNETS YOUTH EXPOSURE EXPERIENCES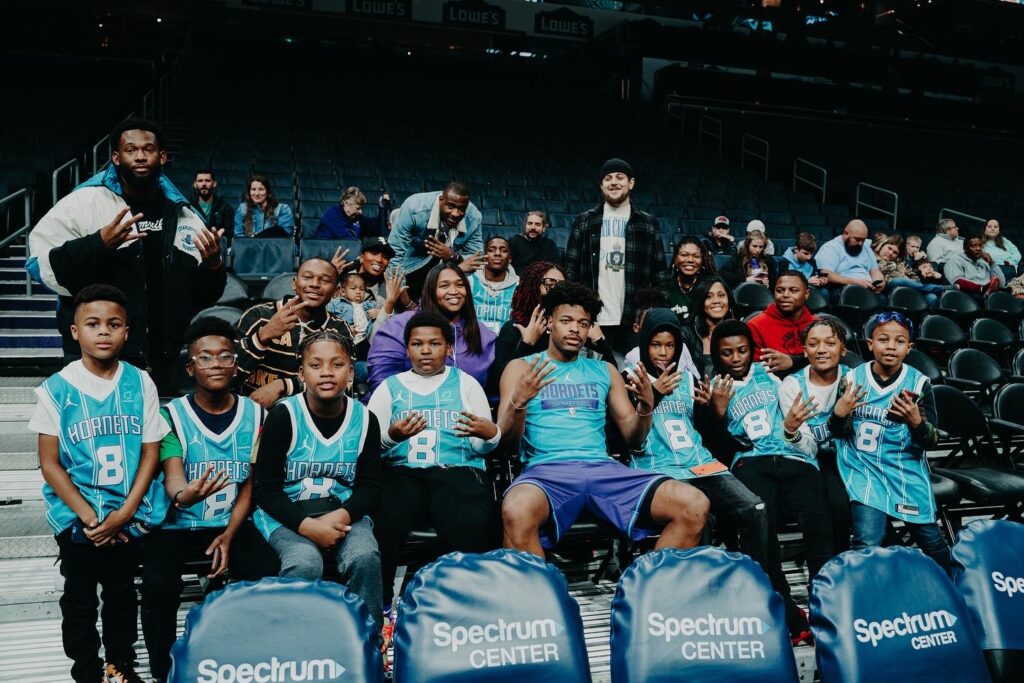 Through the partnership of The Two-Six Project, we are able to accept donations and provide receipts for any potential tax benefits that may be available for contributions. The Two-Six Project is a 501c3 tax-exempt organization that serves as an incubator for (initiatives including, but not limited to) scholarships, educational programs, sports, and creative activities based out of Fayetteville, North Carolina. For more information around partnerships and/or sponsorships, please contact Marc Somar: (marc@twosixproject.com).